June 21, 2014 at 21:00 on the TV channel "Russia 1" is premiere of the feature film «Six Areas of Love» - the melodrama about betrayal and new love with Ekaterina Semenova in leading role.
18 june 2014
Today at 21:30 on the 1 Channel will premiere a new 8-series project "The Second Breathe". Picture tells a fascinating story of love, betrayal and the great power of maternal feeling.
12 may 2014
About
"K-12" - is a group of film companies that produces and carries out production of multi-episode TV movies and full-length pictures, demonstrated on the leading TV-channels of Russia, Ukraine and other countries of CIS, at national and foreign cinemas.
TV projects, made by the company are known by their high ratings and full-length movies are famous for the greatest international film festivals' awards.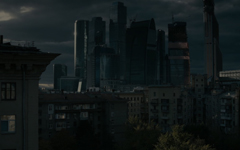 Showreel